City of Stirling Community Screening - 2040 - with speakers
03:00pm, Sat 24th Apr 2021
General Admission
All ages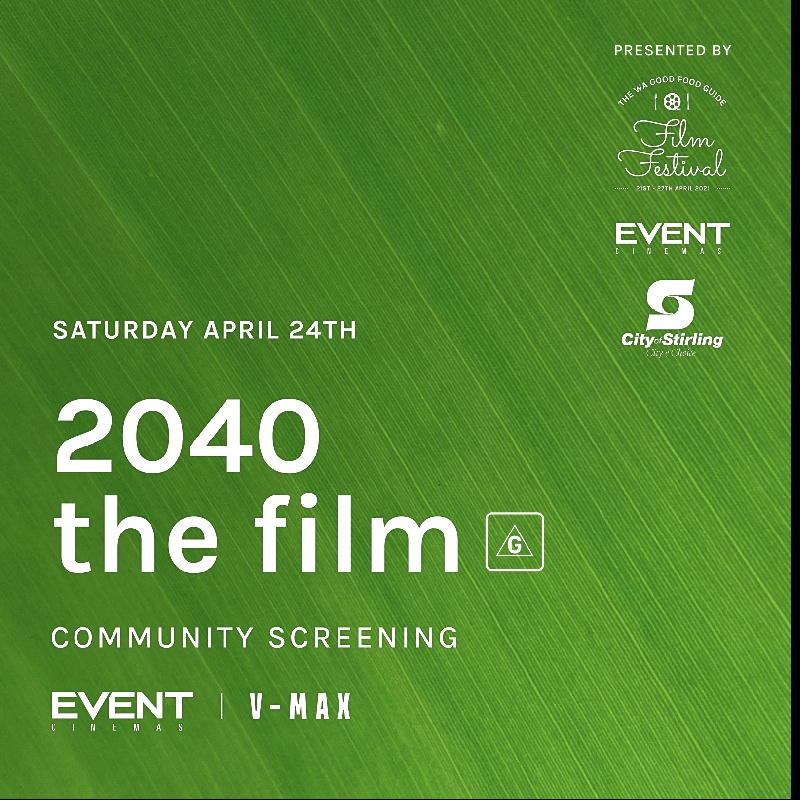 Venue Details
Event Cinemas Innaloo
57 Liege Street
Innaloo, WA, 6019
City of Stirling Community Screening - 2040 - with speakers
03:00pm, Sat 24th Apr 2021
Prepare to be inspired!
Calling upon audiences to "join the regeneration" and embrace climate solutions, Damon Gameau's much-acclaimed documentary 2040 offers a bold vision of the future, practical solutions to repair an ailing planet, and above all, hope.
This community screening of 2040 is part of the WA Good Food Guide Film Festival and is proudly sponsored by the City of Stirling.
The session will commence with a Q&A with some thought leaders in the sustainability space, sharing ideas on how you can make small changes in your day-to-day life both at home and in your business. Then we'll turn our attention to this inspirational film!
Two optional food boxes are available for purchase as 'add ons' to enjoy during this session in VMAX.
Black Pig Deli cheese and charcuterie box;  includes cheese from the likes of Halls Family Dairy, Dellendale, Harvey cheese and Cambray cheese, Nordic crackers and toasts, seasonal fruits and Black Pig Deli charcuterie. Dessert is from WA institution, the Honeycake $45
OR
A Sue Lewis chocolate box; Indulge in a selection of Sue's finest creations with a box including a champagne truffle to start, dark chocolate brownie with cacao nibs, dark chocolate with cherry, raspberry and strawberry bark, four chocolate truffles - saltbush caramel, lemon myrtle, raspberry and strawberry gum and Limeburners whisky. $40
Orders for both boxes must be received by April 16th.
Special Notes
This is an all ages event 
The regular Candy Bar will be open to purchase popcorn 
Beverages can be purchased from the festival bar
Non-alcoholic drink options are available including non-alcoholic wine
Tickets are non-refundable, however can be transferred. In the event of a CV-19 stay at home order, tickets will be refunded
Questions about the screening can be directed to hello@wagoodfoodguide.com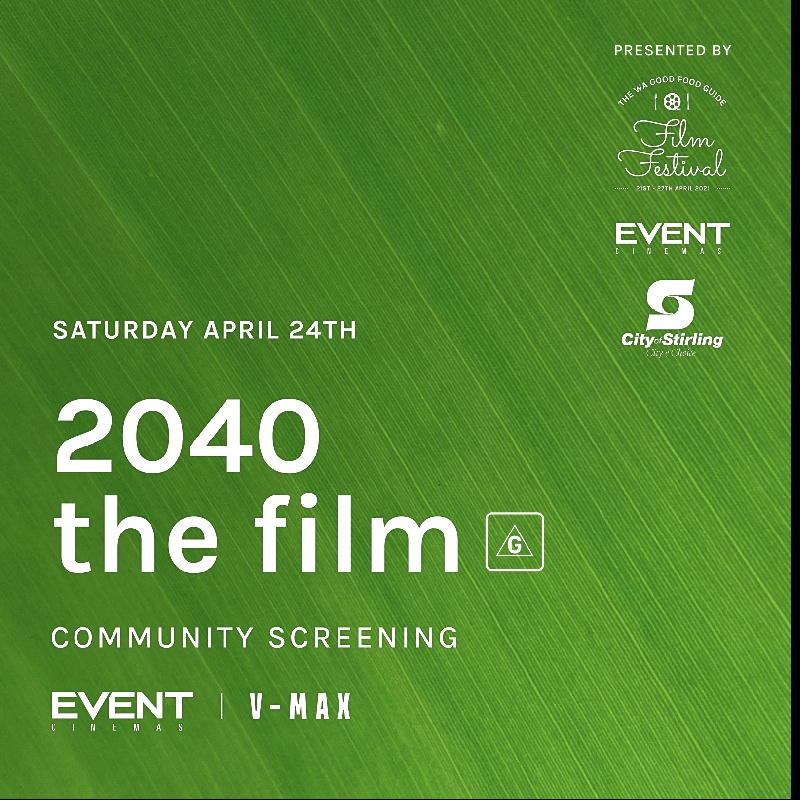 Venue Details
Event Cinemas Innaloo
57 Liege Street
Innaloo, WA, 6019