Choomba - Warehouse Day Party
18+
03:00pm, Sat 4th Jun 2022
This event has already taken place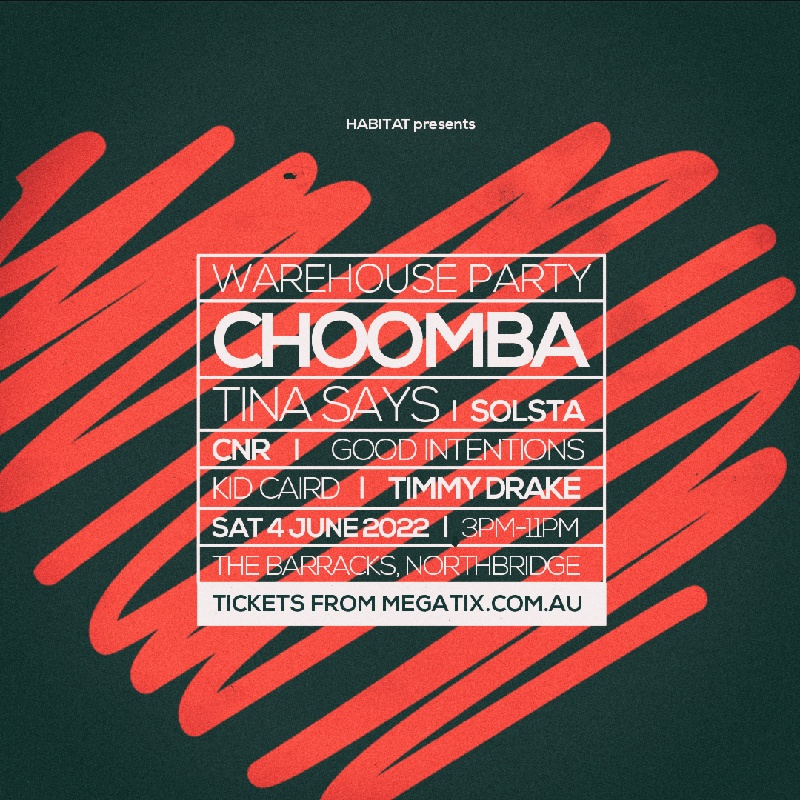 Venue Details
Perth Mess Hall
8 Francis St
Perth, WA, 6000
Choomba - Warehouse Day Party
18+
03:00pm, Sat 4th Jun 2022
W A R E H O U S E
D A Y
P A R T Y

▬▬ CHOOMBA IS BACK ▬▬▬▬▬▬▬▬▬▬▬
Despite all the setbacks of COVID these guys have had a blistering 12 months. Following a breakout debut EP, their 2020 release 'La Luh' racked up millions of streams and was one of the biggest Australian dance records of 2020. They've backed that up this year with 'Say It' and "White Mercedes" which rose to the #1 most played on triple j and as full dancefloors finally return across the country the pent-up demand to give it a nudge seems to be hitting an all-time high. Catch the former Triple J hosts as they play one of their last shows in Australia prior to touring internationally.
▬▬ PLUS TINA SAYS ▬▬▬▬▬▬▬▬▬▬▬
Tina Says is no stranger to the dancefloor, with dynamic house music releases that have caught the ongoing attention of triple j, earning her a position as an Unearthed Feature Artist in 2020. The evolution and refinement in her production has delivered her signature big bass lines that have driven her inevitable rise within the industry, receiving accolades from online tastemakers like Pilerats, Purple Sneakers, Stoney Roads and Earmilk. The sky's the limit for Tina Says, moving up the ranks of the Australian electronic music scene with no signs of pumping the breaks.
▬▬ PLUS SOLSTA ▬▬▬▬▬▬▬▬▬▬▬
Solsta's immersive debut EP 'Depth' is a blend of gorgeous melodies and vocal production intertwined with harsh drums and gritty synths.
▬▬ PLUS CNR, KID CAIRD, GOOD INTENTIONS & TIMMY DRAKE ▬▬
Get your mind, body & soul prepped for some serious dance floor therapy.
▬▬▬▬▬▬▬▬▬▬▬▬▬▬▬▬▬▬
🎟 Bangin beats
🎩 Afternoon hangs
🥁 Vibes by night
▬▬▬▬▬▬▬▬▬▬▬▬▬▬▬▬▬▬
// Location
THE BARRACKS Warehouse, Northbridge
// Doors
3pm-11pm
// Tix
MEGATIX.com.au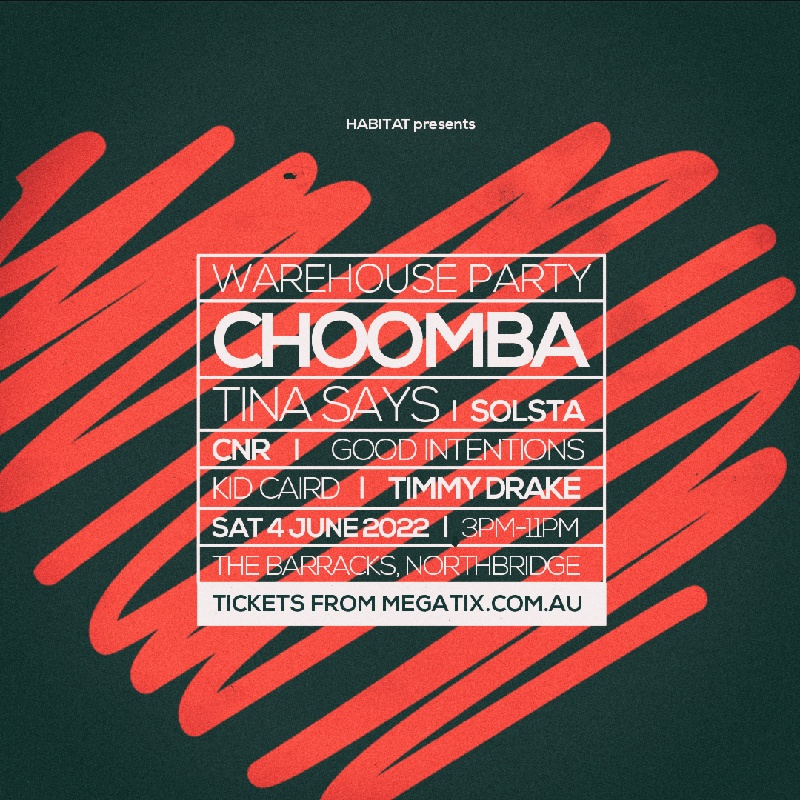 Venue Details
Perth Mess Hall
8 Francis St
Perth, WA, 6000