Chicken and Beer Festival
Presale
Inclusive of a drink
Sold Out
$22.00
$20.00 + $2.00 fee
Early Bird
Inclusive of a drink
Sold Out
$24.00
$22.00 + $2.00 fee
Group Tickets
Minimum 6 tickets and Inclusive of a drink per ticket
$26.00
$24.00 + $2.00 fee
General
Inclusive of a drink
$30.00
$28.00 + $2.00 fee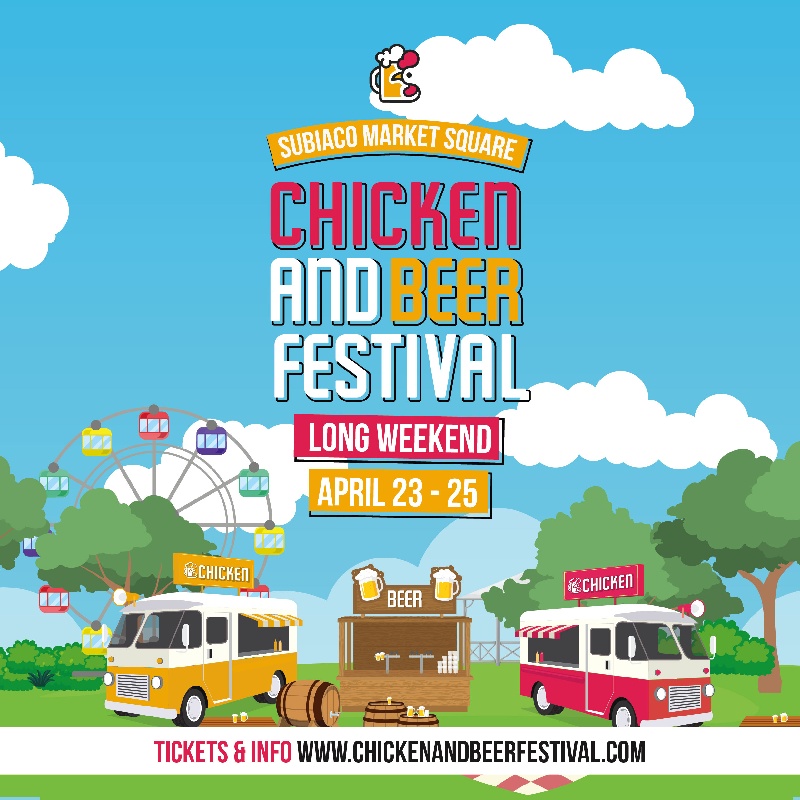 Venue Details
Market Square Park Subiaco
Corner of Roberts Road & Haydn Bunton Drive
Subiaco, WA, 6008
Chicken and Beer Festival
The inaugural finger lickin Chicken and Beer Festival will be launching on the 23rd of April through to Sunday the 25th of April at Subiaco Market Square.
 April Long Weekend

 Friday 23rd, Saturday 24 & Sunday 25th April

Market Square, Subiaco
www.chickenandbeerfestival.com
 SESSION TIMES 

⇨ LONG WEEKEND OPENER • April 23rd • 430pm -1030pm
⇨ FAMILY DAY • April 24th • 11am - 4pm
⇨ SAT NIGHT FEVER • April 24th • 5pm - 11pm
⇨ SUNDAY SESSION • April 25th •12pm - 6pm
 Free entry for children, must be accompanied by a guardian

 Dogs are welcome, must be on a leash at all times

 Vegetarian, Vegan and Gluten Free dishes available
Tastiest Chicken dishes served from around the world representing various cuisines like New Orleans, Korean, Malysian, Indonesian, Soul, Brazilian, Jamaican, Indian, Chinese many more. Wash it down with a wide selection of over 60 beers poured by some of your favourite craft breweries in Australia! If beer is not your drink, dont worry we have exclusive cider, wine and cocktails bars.
 FOOD VENDORS 

⇨Baolicious
⇨Munchy Machine
⇨Kazz's Jamaican Kitchen
⇨Wingman
⇨Kreatif Kitchen
⇨Java Stix
⇨Satchmo
⇨Street Food Lab
⇨Chips on a Stick
⇨Smokr
⇨Tikka Tango
⇨The Dirty Swine
⇨The Tapi Truck
⇨Honey Creme
⇨An's Big Fairy Floss
⇨Torch my Brûlée
⇨Not Guilty Ice Cream
 BEER & DRINKS VENDORS 

⇨Pirate Life
⇨Little Creatures
⇨Whalebone
⇨4 Pines
⇨Fatbull
⇨Brookvale Union
⇨Funk Cider
⇨Heroes & Comrades
⇨Mountain Goat
⇨Colonial Brewing CO
⇨Green Beacon
⇨Balter
⇨Golden Brewing Co
+ more to come!
FUN THINGS
 Buskers

 Carnival Rides: wave swinger and dodgem cars

 Carnival Games

 Garden Games

 Silent Disco

 Big Screen Broadcasting the AFL games
... and more!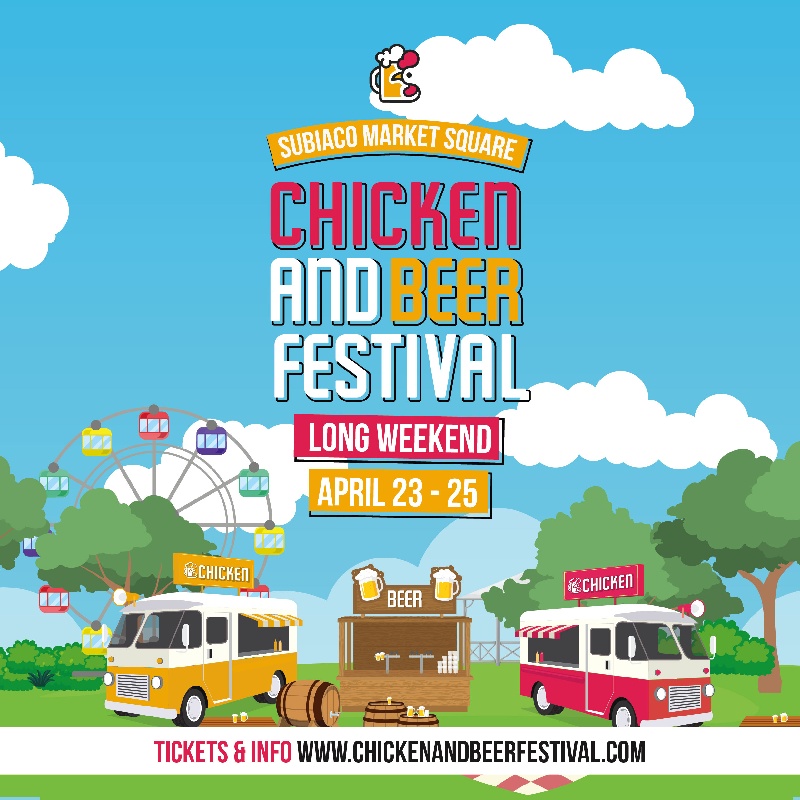 Venue Details
Market Square Park Subiaco
Corner of Roberts Road & Haydn Bunton Drive
Subiaco, WA, 6008