09:00pm, Sun 31st Dec 2023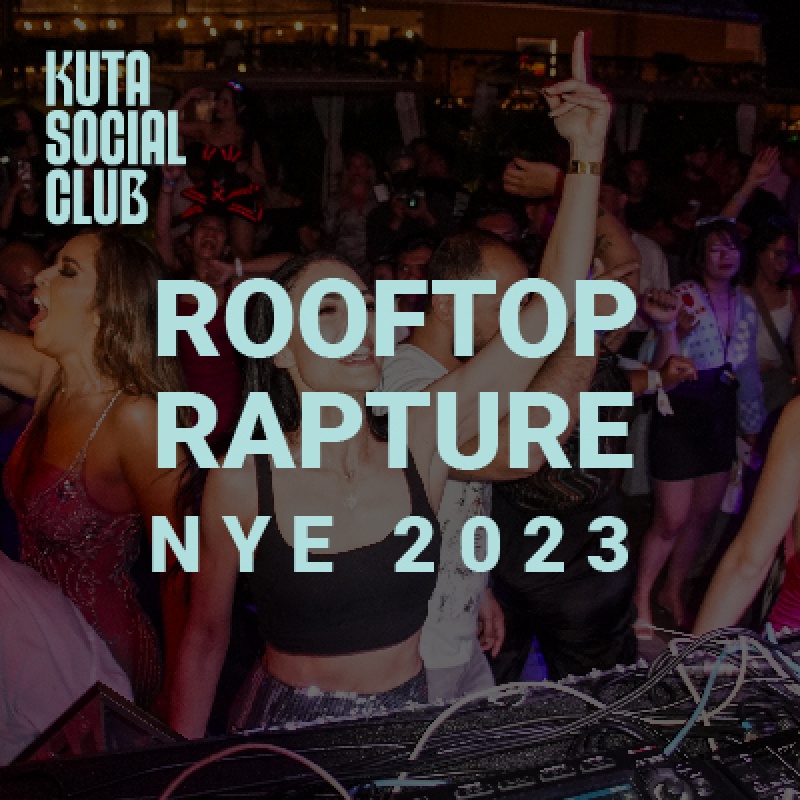 Venue Details
Kuta Social Club
Jl. Pantai Kuta No.32, Legian
Kuta, Badung, 80361
09:00pm, Sun 31st Dec 2023
Get Ready to Cheers Into 2024 in Style!
Welcome the New Year with a bang at the most exclusive event in town – Rooftop Rapture, hosted at the breathtaking Kuta Social Club! 🎆🥂
Nestled along the picturesque coastline, Kuta Social Club offers the ultimate backdrop for an unforgettable New Year's Eve. Imagine sipping on your favorite drinks, savoring delicious bites, and dancing under the stars, all while gazing out at the mesmerizing 360-degree fireworks display that will light up the sky and your heart. 🌟✨
Date: December 31st, 2023
Time: 9:00 PM - onward
Location: Kuta Social Club (Click Here)
Experience the Magic:
🥂 Elegant Libations: Raise your glass to a night of sophistication with our exquisite selection of cocktails and champagne, carefully crafted to delight your palate.
🎶 Live Music & Entertainment: Let the melodies of live bands and DJs sweep you off your feet as you dance into the New Year. Our lineup guarantees an unforgettable evening.
🌟 Countdown to 2024: As the final moments of 2023 approach, we'll gather under the starry skies for a breathtaking countdown. Watch as fireworks illuminate the night and welcome the arrival of 2024.
🕰️ Late-Night Reverie: The celebration doesn't end at midnight; it transcends into the early hours of the morning. Keep the joy alive with more music, dancing, and delightful surprises.
🍔 Delectable Late-Night Fare: Satisfy your midnight cravings with an array of gourmet bites and snacks, ensuring your energy levels stay high all night long.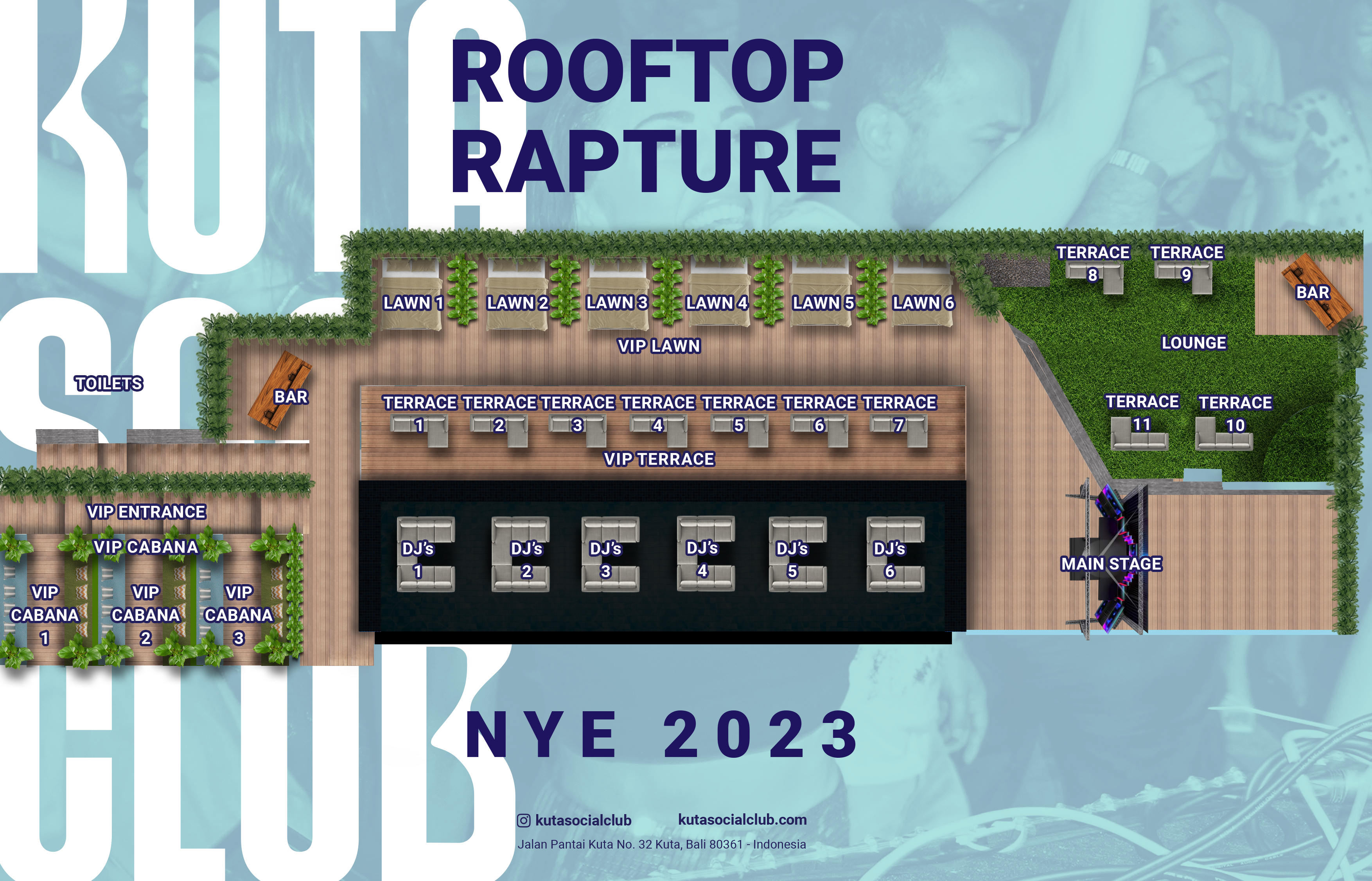 Secure your tickets now and cheers into 2024 with us. Join us at Kuta Social Club as we bid adieu to 2023 and welcome the promise of a brighter and more beautiful 2024. Let's raise our glasses, dance under the stars, and welcome 2024 in grand style at Kuta Social Club. See you there!" 🎉🥂🌟
Cheers the 2024! 🎊🥂🌌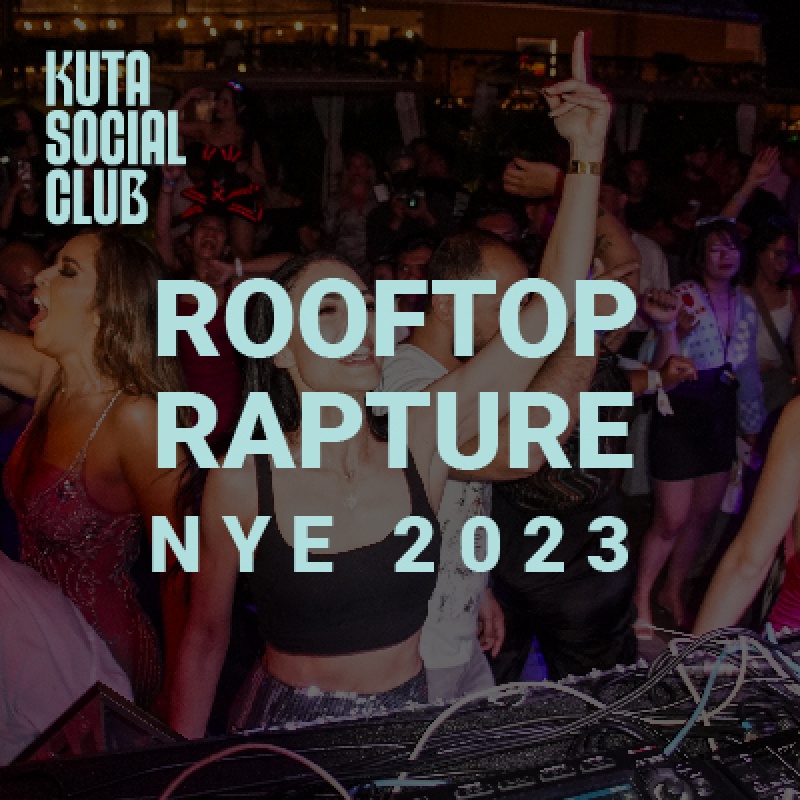 Venue Details
Kuta Social Club
Jl. Pantai Kuta No.32, Legian
Kuta, Badung, 80361