Champagne 33 End of Prohibition Party
18+
07:00pm, Sat 21st Aug 2021
This event has already taken place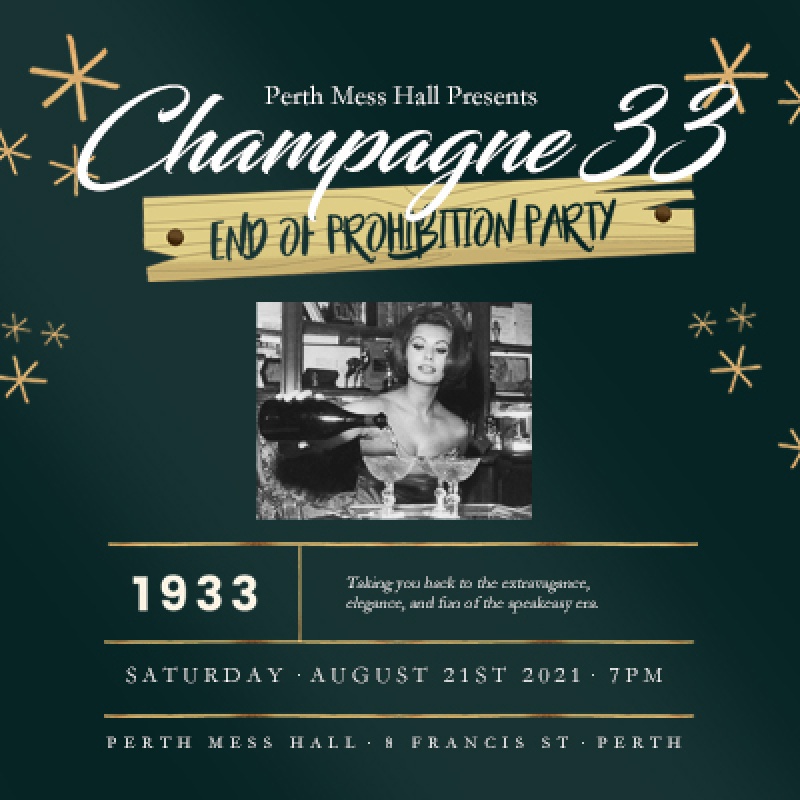 Venue Details
Perth Mess Hall
8 Francis St
Perth, WA, 6000
Champagne 33 End of Prohibition Party
18+
07:00pm, Sat 21st Aug 2021
Champagne 33 will transport guests back in time through a secret door to 1933, the end of prohibition.
Drawing inspiration from films such as The Great Gatsby and Midnight in Paris, the event will be an absolute highlight for your social calendar.
Showcase your finest outfit as you arrive to a secret champagne reception surrounded with glitz, glamour, extravagance and multi dimensional themed entertainment.
Step back in time with original themed cocktails, prizes and surprising characters.  You can dance all night or enjoy the scene!
Please note this is a black tie event - Elegant attire only.  Management reserves the right to refuse entry.  Thank your for your understanding.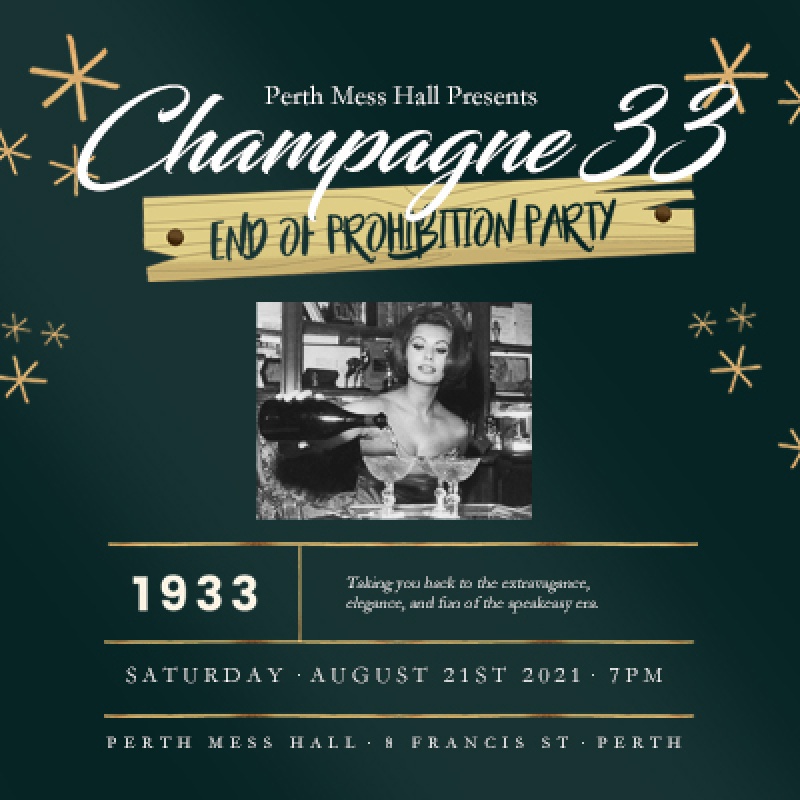 Venue Details
Perth Mess Hall
8 Francis St
Perth, WA, 6000