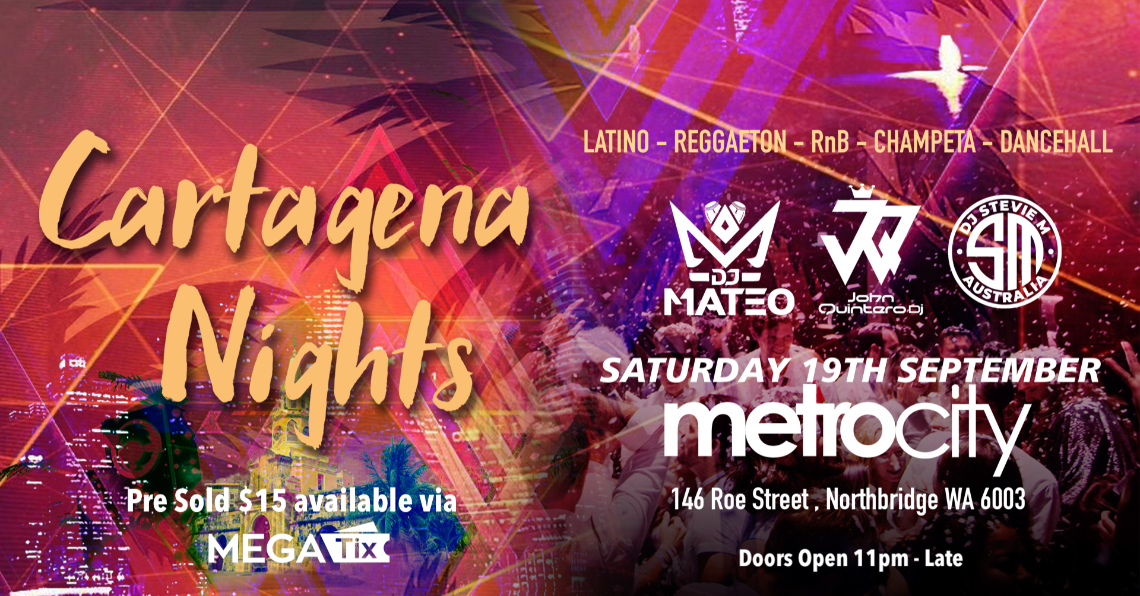 Cartagena Nights "Latino Fiesta" at Metro City
11:00pm, Sat 19th Sep 2020
Tickets Sold Out...... Door Sales available at $20.00
18+
Sales Closed
$17.03
$15.00 + $2.03 fee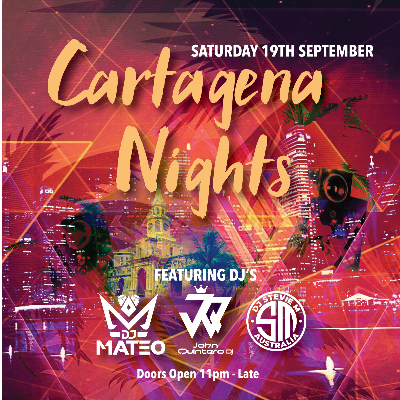 Venue Details
146 Roe St, Northbridge WA 6000
146 Roe St
Northbridge, WA, 6003
Cartagena Nights "Latino Fiesta" at Metro City
11:00pm, Sat 19th Sep 2020
Curramba Productions & Metro City bring to you the long awaited Weekend Latino Fiesta on Saturday 19th September .
Introducing Cartagena Nights to bring you all the best of Latin and Caribbean Vibes including Latino , Reggaeton , Dancehall , Champeta and more.
Featuring
DJ Mateo
John Quintero
and Stevie M .
Doors Open at 11pm till 5am
Tickets are $15 pre sold via Megatix
or $20 at the Door.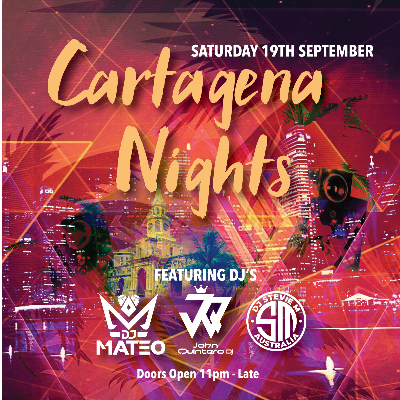 Venue Details
146 Roe St, Northbridge WA 6000
146 Roe St
Northbridge, WA, 6003