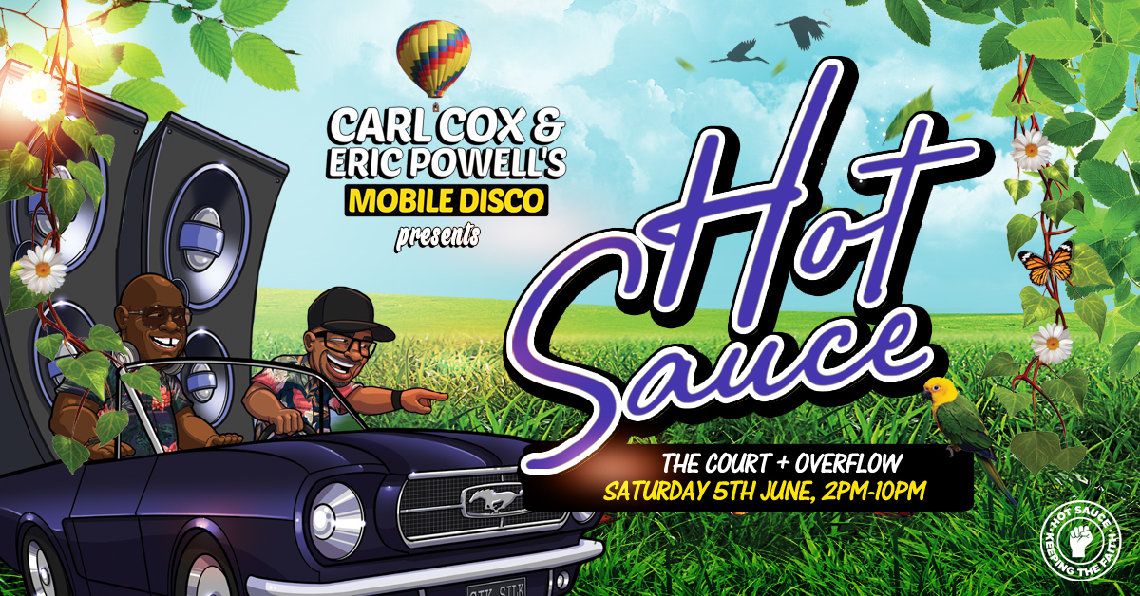 Carl Cox & Eric Powell's Mobile Disco presents HOT SAUCE
18+
02:00pm, Sat 5th Jun 2021
First Release Ticket
Sold Out
$58.82
$55.00 + $3.82 fee
Second Release Ticket
Sold Out
$68.95
$65.00 + $3.95 fee
Final Release Ticket
Sold Out
$79.08
$75.00 + $4.08 fee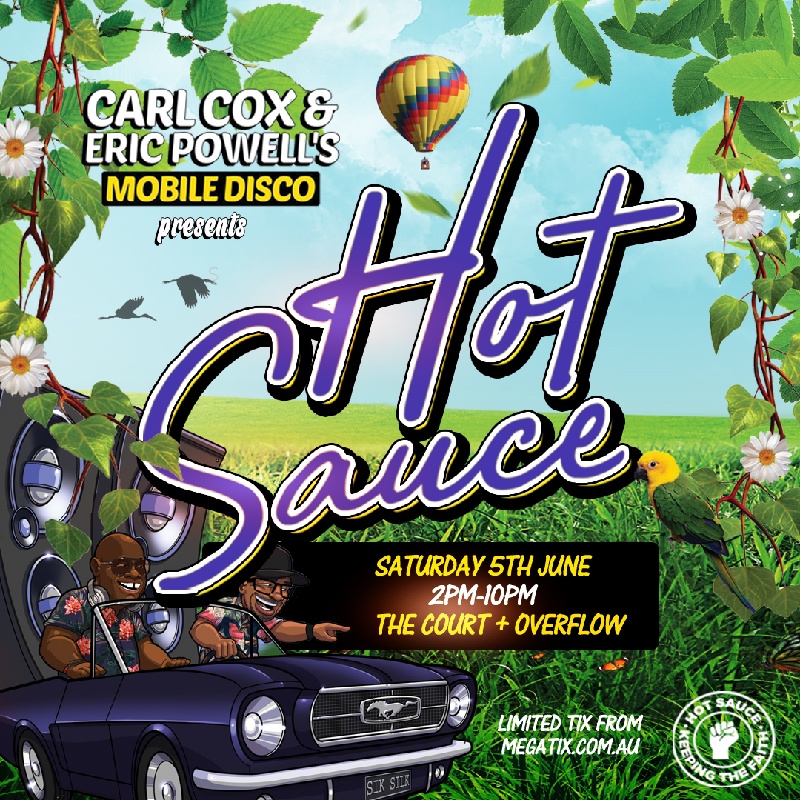 Venue Details
The Court Outdoor Garden & Complex
50 Beaufort St
Perth, WA, 6000
Carl Cox & Eric Powell's Mobile Disco presents HOT SAUCE
18+
02:00pm, Sat 5th Jun 2021
With the onset of COVID, the legendary Carl Cox & Eric Powell have been locked away in Melbourne having not been able to tour for over 12 months now. Well, it's time to break the shackles and get them westside, and what better way than to bring the lad's incredible Carl Cox & Eric Powell's Mobile Disco presents brand to Perth.
With outdoor restrictions still in place, it has been very difficult for us to find a suitable location for the full Mobile Disco experience, but we are delighted to bring you its younger, more boutique sibling and Eric's little baby... HOT SAUCE. Same format, more intimate setting. Featuring a showstopping eight-hour back-to-back set from Carl Cox & Eric Powell as the boys dig into their extensive record collections, dropping everything from Funk, Soul, Disco & Boogie through to House Music classics. Don't miss out.
Together We Dance 
 THREE STAGES 

Full of Disco / Funk / UK Garage / House / Melodic / Techno & everything in between.
Featuring:
CARL COX vs ERIC POWELL (8hr set)
JAMES A
GREEN GEORGE
FLEX
SOULSBY
CALLUM DEWAR
D.COY
JIMIJ
EMMELYN
NUPHORIA
LOUIS MILLER
AND
JSTAR
+ more
\\\ VENUE
The Court Complex
\\\ FOOD
Wood-Fired Gourmet Pizza
\\\ DRINKS
Cocktail bars // Tap beers galore // Drink specials
\\\ FOR FUN
Confetti & CO2 cannons, Roving Performers, Roller Girls, Brazillian Drummers & much more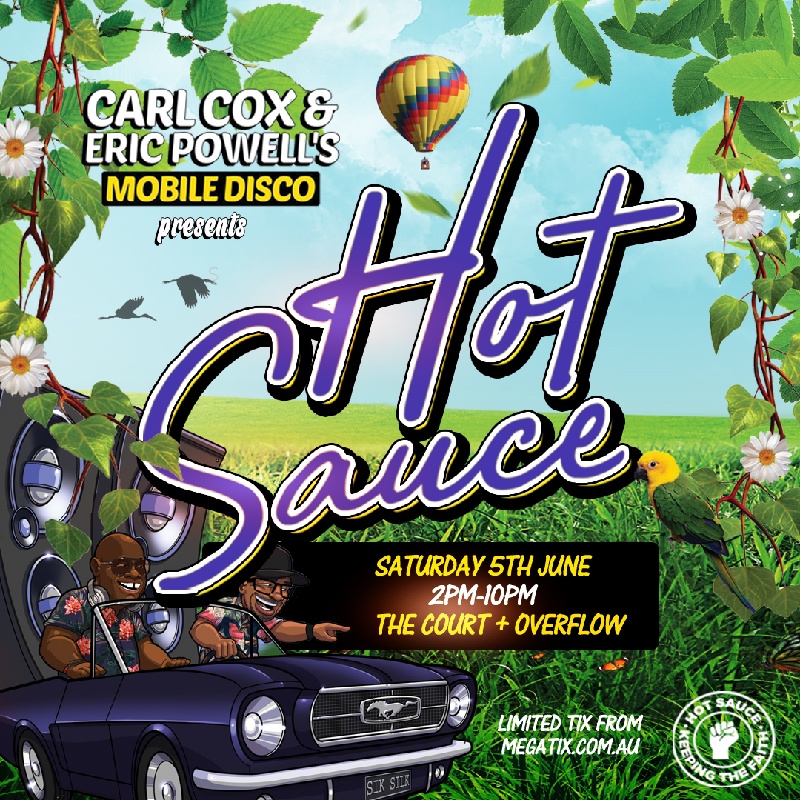 Venue Details
The Court Outdoor Garden & Complex
50 Beaufort St
Perth, WA, 6000