Behind The Barriers "Fighting For Mental Health" Boxing Challenge
18+
05:00pm, Sat 1st Jul 2023
This event has already taken place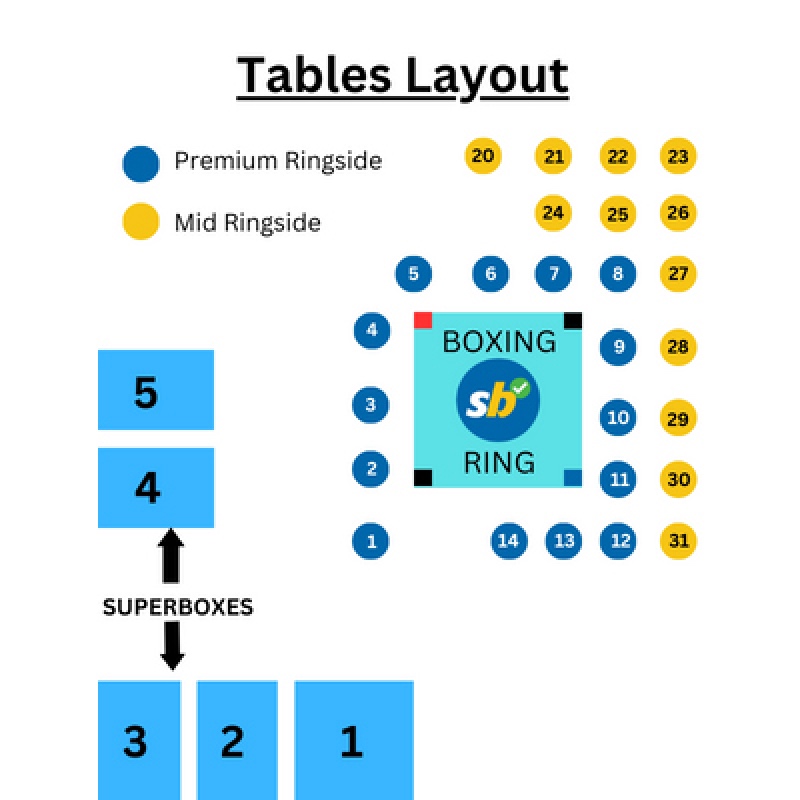 Venue Details
Melbourne Pavilion
135 – 157 Racecourse Road Kensington Victoria Australia 3031
Kensington, VIC, 3031
Behind The Barriers "Fighting For Mental Health" Boxing Challenge
18+
05:00pm, Sat 1st Jul 2023
RACING'S ELITE PUT THE GLOVES ON FOR THE BEHIND THE BARRIERS "FIGHTING FOR MENTAL HEALTH" BOXING CHALLENGE. COME AND JOIN IN THE FUN ON A NIGHT OF INTENSE ENTERTAINMENT AND A FEW SURPRISES TOO!!!!!
GATES OPEN:  5pm
FIRST FIGHT:  6.30pm
MC:  SHAWN COSGROVE
PRE FIGHT ENTERTAINMENT: NICK BLOMFIELD
AFTER PARTY:  MATTY MAYNE (DJ)
TABLE MENU -  Tables are fully catered with 2 course meal and beverages including Beer, Wine, Champers and soft drink. All inclusive in table price.
 
Entree - 
Pan fried potato gnocchi with beurre noisette, garlic, rocket, diced tomato, goats cheese and fresh parmesan (v)
Main- (50/50 split)
Lamb rump with creamy potato mash, zucchini batons & rosemary jus (gf)
Chicken breast pan fried with parmesan mash, seasonal greens, chicken jus & baby herbs (gf)
SUPERBOX MENU -  Superboxes are fully catered with a full Canape menu (listed below) and beverages including Beer, Wine, Champers and soft drink. Your own exclusive bar upstairs all inclusive in Superbox price 
Anti pasto platters with cured meats, cheeses and grissini 
Sushi platters (v, gf)
Steamed shanghai pork & prawn dim sum
Prawn & ginger dumplings with sweet chili & soy sauce
Button mushrooms with garlic & feta (v gf)
Green king prawns wok tossed in chill & garlic butter (gf)
Dessy's fresh fish lightly beer battered with homemade tartare sauce (our signature dish)
Gourmet sausage rolls
Miniature dessert platters consisting of a variety of mini desserts
GENERAL ADMISSION - 
There are Food Trucks and plenty of Bars on site for General Admission. There are also some mushroom tables, so arrive early to secure one. 
AFTER PARTY - for all attendees 
At the conclusion of the Boxing, we have MATTY MAYNE (DJ) playing his hits until midnight.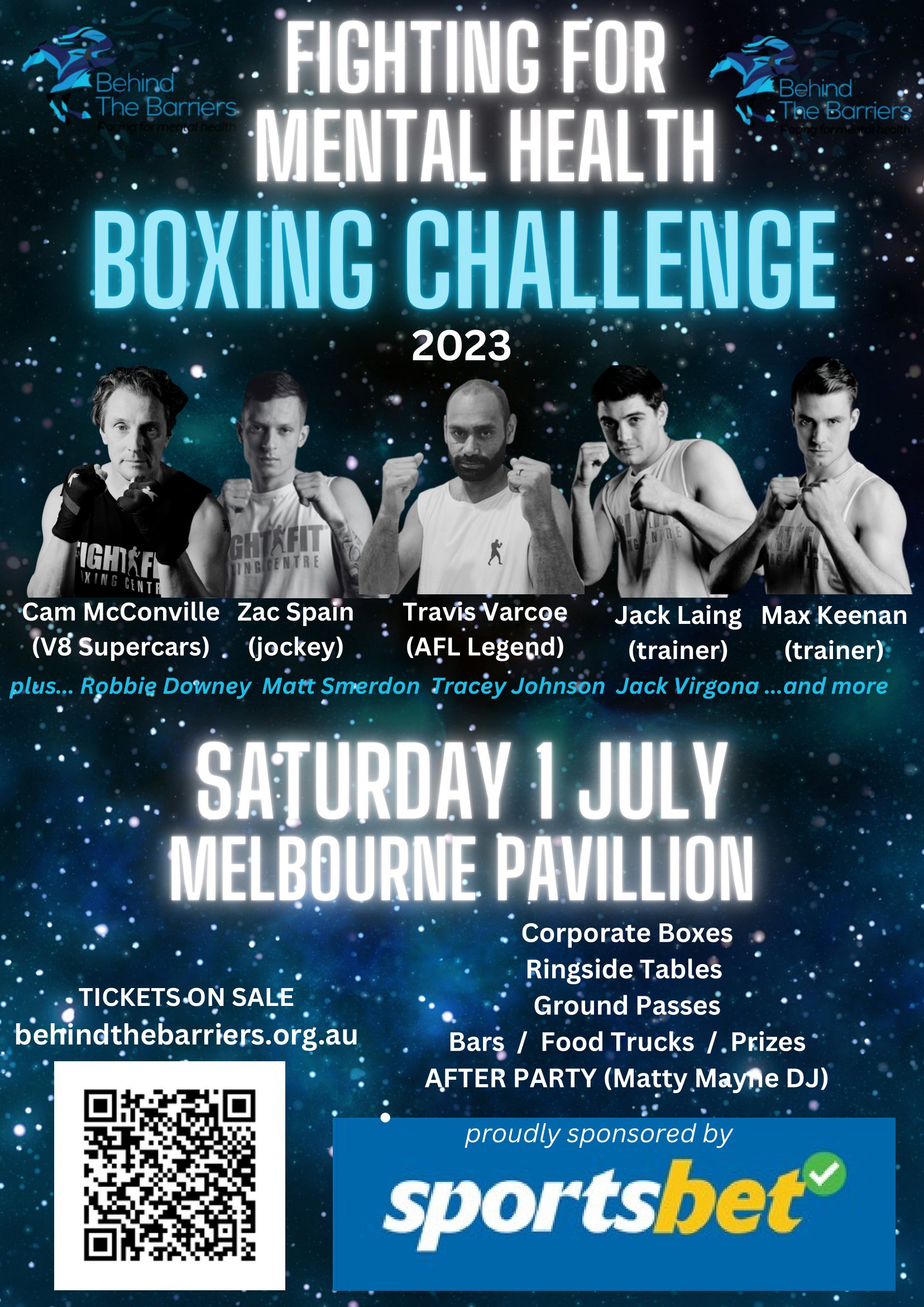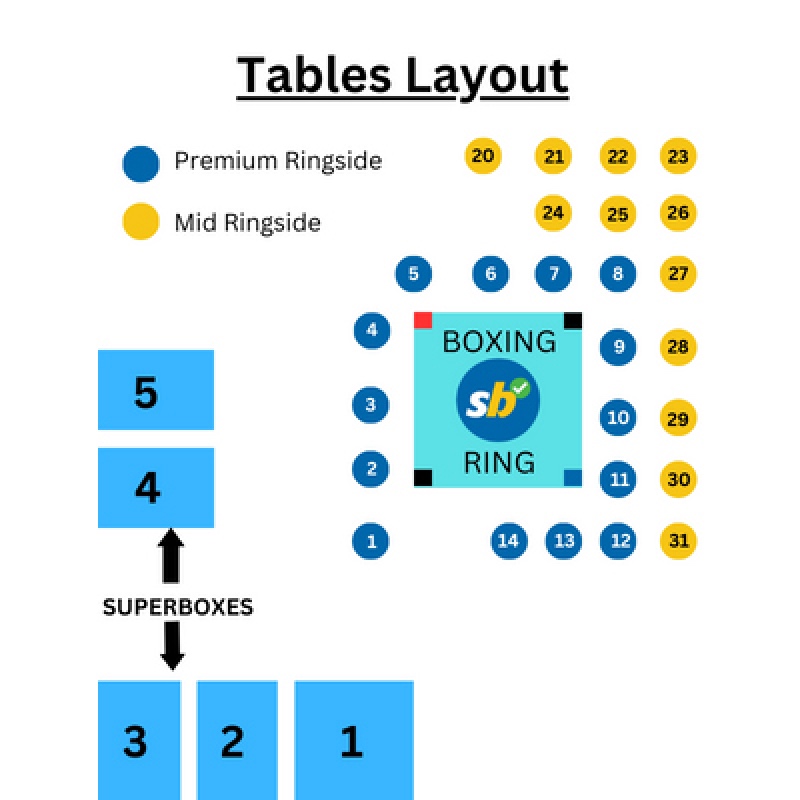 Venue Details
Melbourne Pavilion
135 – 157 Racecourse Road Kensington Victoria Australia 3031
Kensington, VIC, 3031