Britney: The Drag Spectacular AFTER PARTY
18+
10:00pm, Sat 30th Jul 2022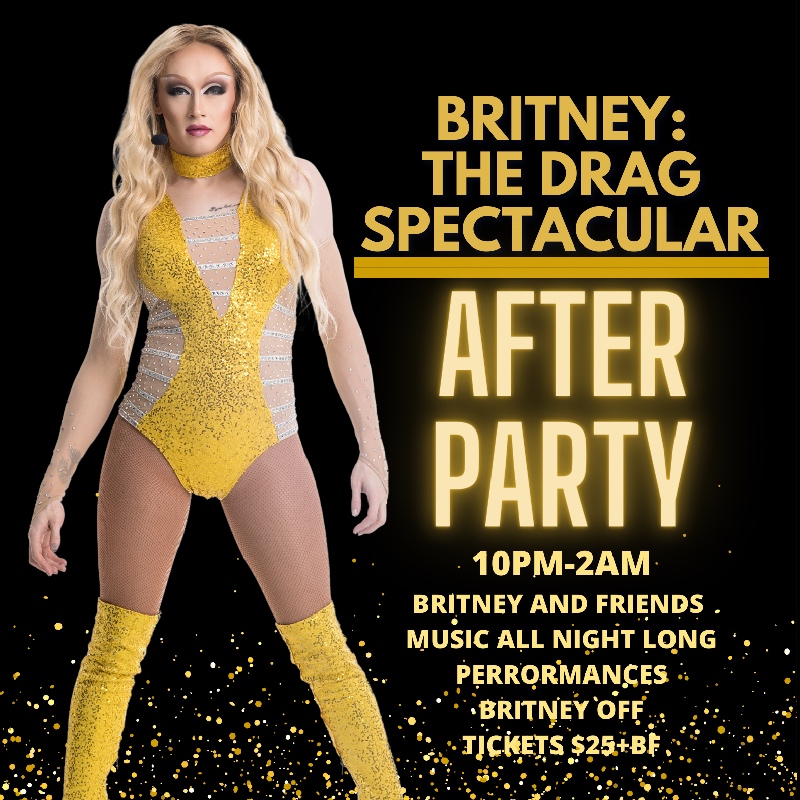 Venue Details
The Rechabite Hall
224 William St
Northbridge, WA, 6003
Britney: The Drag Spectacular AFTER PARTY
18+
10:00pm, Sat 30th Jul 2022
Want to Hit me Baby One More Time and feel Lucky? Or do you want a Piece Of Me? 

The Official After Party for Britney: The Drag Experience show is here! Party to the Iconic sound of Britney and her musical friends all night by the Incredible Dj Leask! With Brintey shows and a "Britney Off" thoughout the night, you will feel like the Princess of Pop has finaly come back to Perth! Dont miss out on the biggest Britney party of the Year ! 
Doors: 10pm
Start: 10pm
Show Duration: 4 hours
Entrance: Main doors on William Street
Age Suitability:18+
Content Warnings: Loud music, smoke and lighting effects, including strobe, Coarse Language, Nudity 
Accessibility: Please contact hello@therechabite.com.au for any accessibility enquiries.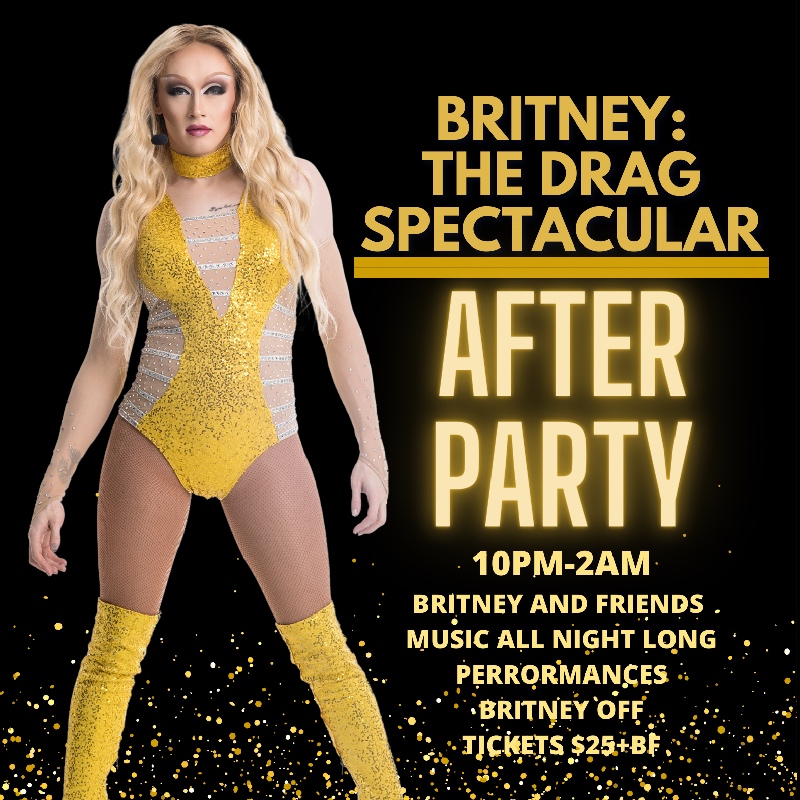 Venue Details
The Rechabite Hall
224 William St
Northbridge, WA, 6003