Block Party NYE: Fremantle
18+
07:00pm, Thu 31st Dec 2020
Five Friend Package
Five Tickets at $40 Each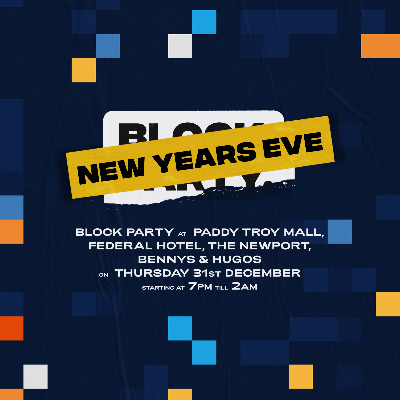 Venue Details
Paddy Troy Mall
Paddy Troy Mall
Fremantle, WA, 6160
Block Party NYE: Fremantle
18+
07:00pm, Thu 31st Dec 2020
The annual New Years Eve Block Party returns, this time at our new home in Fremantle. 
/// WHEN ///
Thursday 31st December 7pm - 2am
/// WHERE ///
The Federal Hotel, The Newport Hotel, Benny's Yard, Hugo's and Paddy Troy Mall
/// ENTRY & ACCESS ///
Entry to the event is via the south-east side of Paddy Troy Mall.
Once you receive your wristband you will be able to walk freely between each venue and throughout the laneway.
/// ARTISTS ///
Covering the five stages and silent disco // Hann // Dr Phil Good // Swarly B // Prior & Miller // Father Figures // Mike Arang // Coco Da Foe // Dr. Space // ROLD // MAXWELL // Lab Six // Yung Sly // 
/// TICKETS ///
On sale Tuesday 3rd Nov, 6pm. 
/// TICKET RE-SALE ///
The only safe way to buy & sell second hand tickets is via our Tixel page.
If someone isn't using Tixel they are either trying to scam you or scalp their tickets.
/// SOCIALS ///
FB: www.facebook.com/blockprty
IG: @blockpartyinc
/// HEALTH & SAFETY ///
To be able to run a safe and enjoyable event for all patrons, we will be implementing a number of COVID-Safe measures for this edition of Block Party.
Physical distancing will be encouraged through separated entrance lanes, adherence of the 2sqm per person rule, spread out stages and an increased amount of Food & Drink service areas, as well as toilets, to allow guests to spread out.
All staff will adhere to hand hygiene and COVID-Safe event protocol.
This event will be compliant with all directions of the WA Department of Health, City of Fremantle and the latest health advice from the Federal Government.
If you are feeling unwell, please do not attend this event as you may put yourself, fellow event attendees and the wider community at risk.
If you begin to feel unwell at the event, or for any reason feel unsafe, please contact the closest event staff member and ask to be directed to the First Aid tent.
/// EVENT APPROVALS /// 
This event is subject to council and regulatory approval.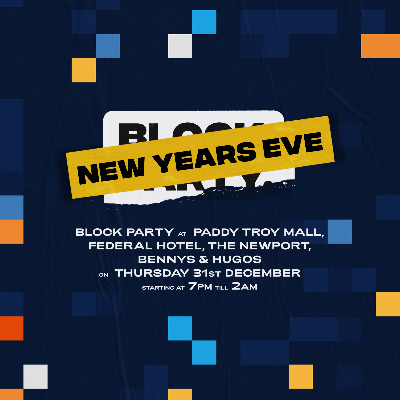 Venue Details
Paddy Troy Mall
Paddy Troy Mall
Fremantle, WA, 6160