Block Party : Leederville
18+
06:00pm, Sat 29th Jan 2022
This event has already taken place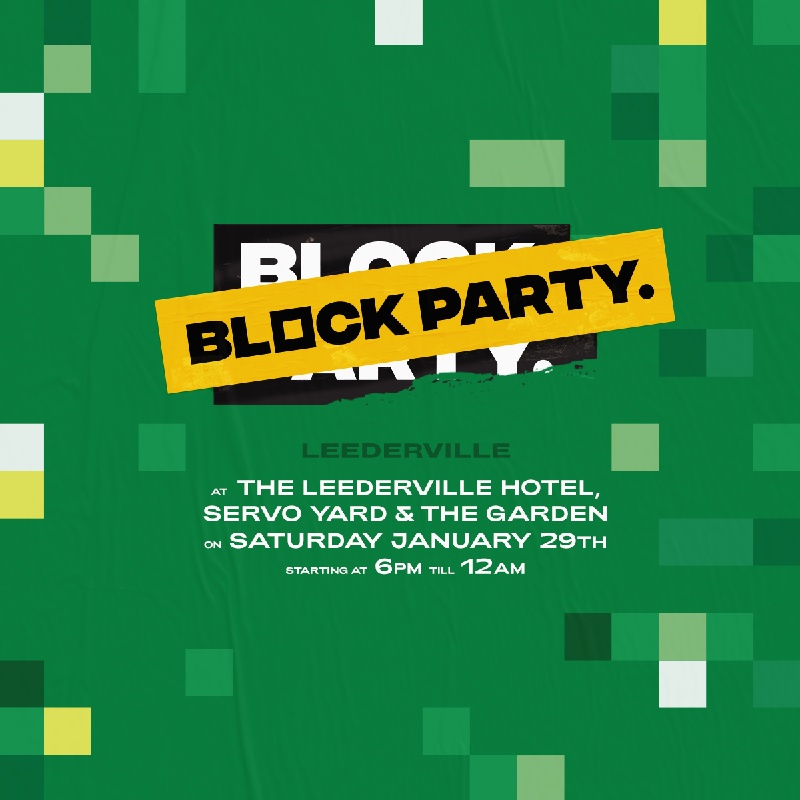 Venue Details
Leederville Complex
742 Newcastle Street
Leederville, WA, 6007
Block Party : Leederville
18+
06:00pm, Sat 29th Jan 2022
Heading back to our spiritual home spread across the brand new The Leederville, Servo Yard and The Garden for a warm summer night get together 
/// WHEN ///
Saturday January 29th
6pm - 12am
/// WHERE ///
The Leederville, Servo Yard and The Garden
/// ARTISTS ///
A host of local legends covering the three stages and silent disco.
/// BIRTHDAYS ///
Celebrating? Contact us for special treatment.
/// TICKETS ///
On Sale Now!
/// TICKET RE-SALE ///
The only safe way to buy & sell second hand tickets is via our Tixel page.
Anyone not using Tixel is trying to scam you.If someone isn't using Tixel they are either trying to scam you or scalp their tickets.
/// SOCIALS ///
FB: www.facebook.com/blockprty
IG: @blockpartyinc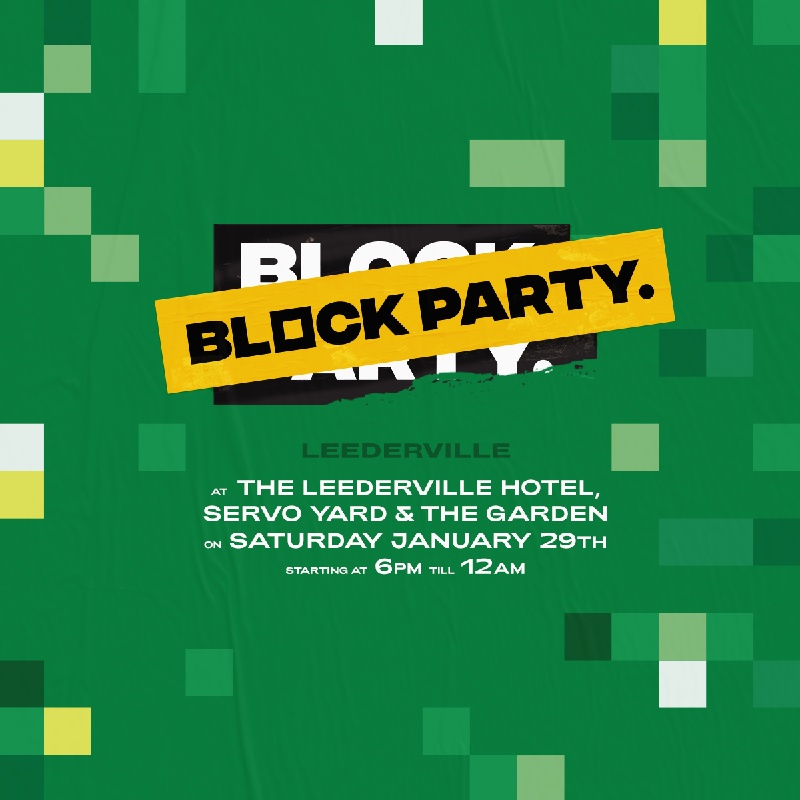 Venue Details
Leederville Complex
742 Newcastle Street
Leederville, WA, 6007