07:00pm, Fri 21st Feb 2020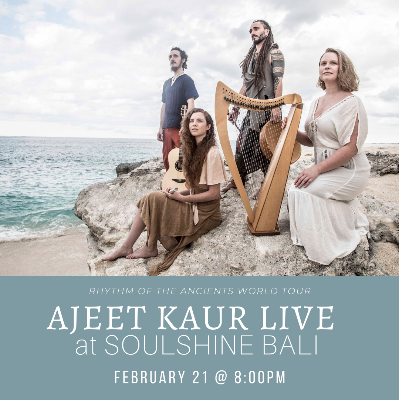 Venue Details
Soulshine Bali
Jl Ambarwati
Mas, Gianyar, 80571
07:00pm, Fri 21st Feb 2020
Join Ajeet Kaur for an evening of ancient rhythms and melodies, deep meditative spaces and mystical realms to bring you on a journey through music. Accompanied by Ezra Landis on guitar, Aisling Urwin on harp, and Raffa Martinez on percussion, allow yourself to be carried into a space of deep connection. Let your voice join with many in a call for healing, a return to ritual and prayer through song. 
Event 7pm - 11pm
Doors at 7pm
Concert Starts at 8pm
~  General Admission IDR 150,000
~  Meet & Greet Experience IDR 350,000
Enjoy an intimate hour with Ajeet, Ezra, Aisling and Raffa to include beverages & canapes.
6pm - 7pm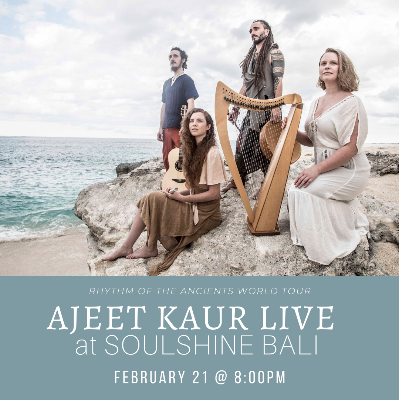 Venue Details
Soulshine Bali
Jl Ambarwati
Mas, Gianyar, 80571