An Evening with Tom Brady
05:30pm, Sat 27th Jan 2024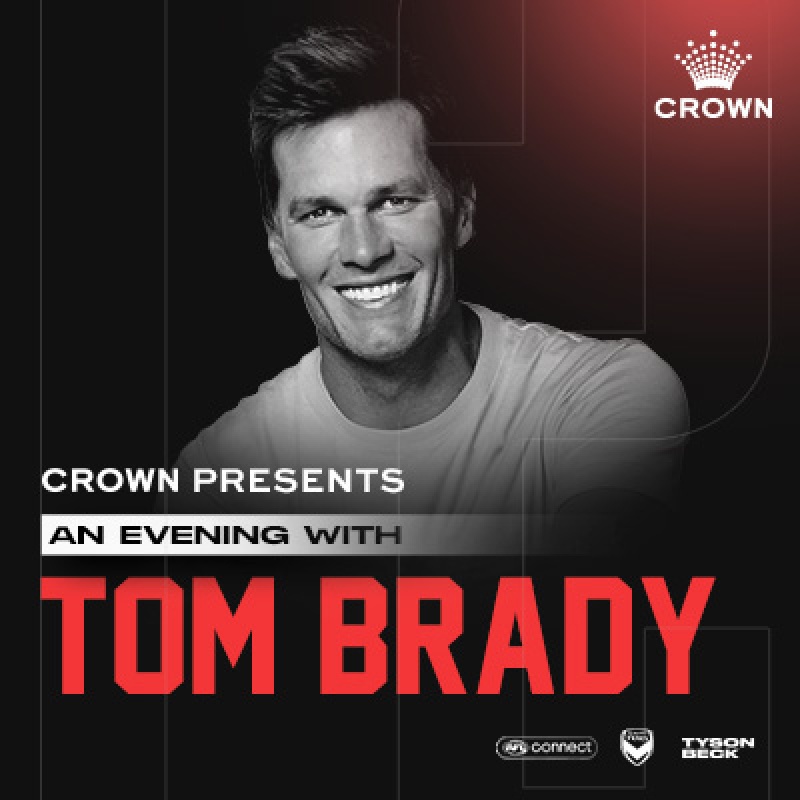 Venue Details
Palladium at Crown
Level 1 Crown Towers, Crown Melbourne,
Southbank, VIC, 3006
An Evening with Tom Brady
05:30pm, Sat 27th Jan 2024
IMPORTANT NOTE: All tickets sold out - Second show announced - visit https://www.tombradyaustralia.com.au/ for more information.
We invite you to join us for an exclusive opportunity to hear from one of the most iconic sportsmen of all time – 7x Champion, winner Tom Brady.
Brady has won every accolade the sport has to offer. Known for his exceptional motivational and leadership qualities, he will be sharing insights from his career in sports and business to date.
Off the field, Brady has applied the same principles he developed through his elite sports career to his business career, which has resulted in a number of successful ventures across multiple categories.
Join us and business leaders from around Australia for a once in a lifetime experience with a global icon of sports.
*No external merchandise or memorabilia permitted into the event to be signed
**Under 18 guests are welcome with accompanied adult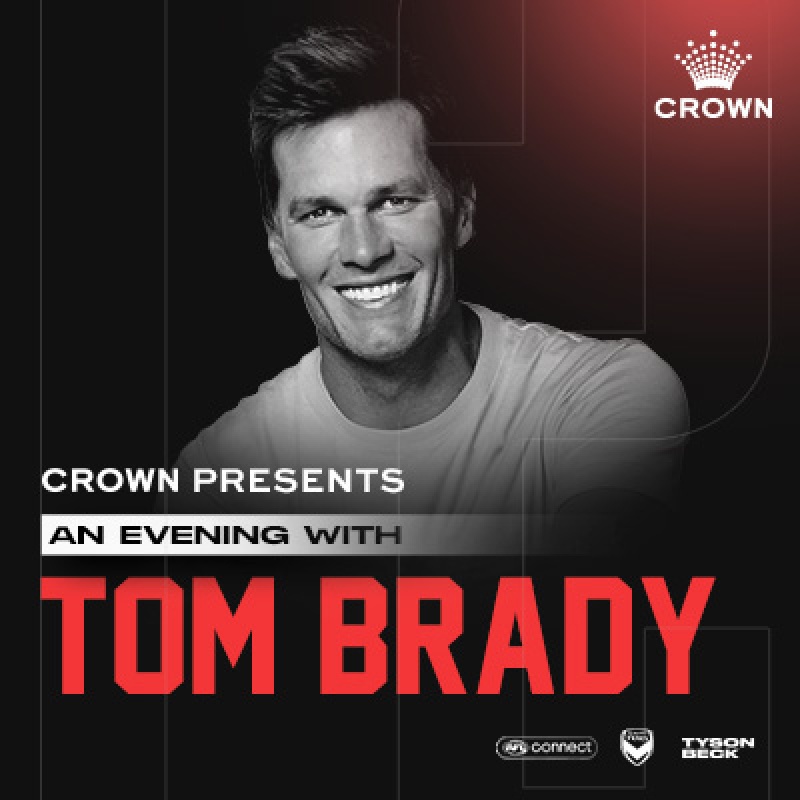 Venue Details
Palladium at Crown
Level 1 Crown Towers, Crown Melbourne,
Southbank, VIC, 3006